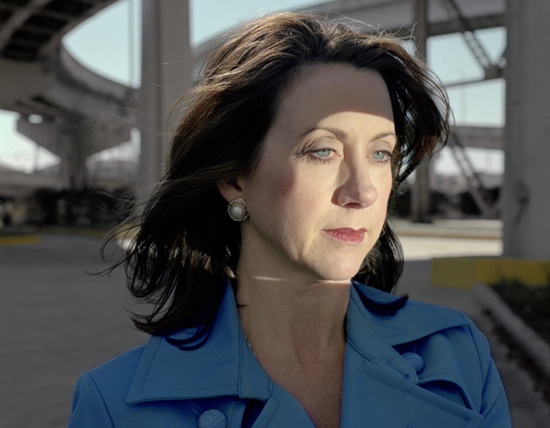 Caitlin Teal Price, Leslie, 2010
About Face
July 22 - September 10, 2011

Opening Reception:
Friday, July 22, 2011, 6 - 8 pm

Please join us the evening of Friday, July 22nd, from 6 to 8 pm, for the opening reception of About Face.  
Click here to RSVP
---
| | | | |
| --- | --- | --- | --- |
| Steven Alvarez | Jen Davis     | Serge J-F. Levy     | Nadine Rovner     |
| Tina Barney     | Martine Fougeron     | Andrea Modica     | Manjari Sharma     |
| Rita Bernstein     | David Graham     | Caitlin Teal Price     | Rafael Soldi     |
| Donald E. Camp     | Yuchi Hibi     | Richard Renaldi     | Phillip Toledano     |
| Paul Cava     | Henry Horenstein     | Liz Rideal     | Neil Winokur     |
| Kelli Connell     | George Krause     | Jason Robinette     | Davin Youngs     |
| Edward Dimsdale |   |   |   |
---
With About Face, Gallery 339 is pleased to present an exhibition that concentrates on recent portraiture concerned with the face. There are few things more varied and interesting than the face. It embodies our individuality and projects it to the world in a way that nothing else does. Yet at the same time, there are few things more ubiquitous than a face. We are confronted with other faces (and occasionally our own) on such a routine basis that we stop examining them with any great amount of care. Like buildings in a city, only the most striking ones stand out, and the rest blend together as part of the context of daily life. Partly for this reason, there is something that is particularly challenging and fascinating about portraiture that takes the face as its subject. The artist must work with a constrained but complex formula of physical features and expression to unlock something that surmounts the ordinary and connects the viewer to the subject.  With this exhibition, we have brought together a broad selection of photographs by numerous artists. While diverse in style, scale, and process, all the images take the face as a primary subject and return to it its deserved mystery, subtlety and individuality.
---
Directions and Parking:
Gallery 339 is located on the NE corner of 21st & Pine Streets - View Map
Five Star Parking Garage is located between 20th and 21st Streets on Lombard Street - View Website